Geneva Moravian Fellowship
The Geneva Moravian fellowship is part of the worldwide Moravian Church, Unitas Fratrum, which was founded on March 1, 1457, in present day Czech Republic. Following a spiritual renewal in Herrnhut Germany in 1722, the movement spread to parts of Europe, including Switzerland, and across the globe. It was in 1757 that Count Zinzendorf, the leader of the renewed Moravian Church, visited Geneva. The Geneva Moravian fellowship is an English-speaking Protestant ministry that was started on December 1, 2019. At present, it comprises global and ecumenical community.
For more information, lifestream of workship see our Facebook Site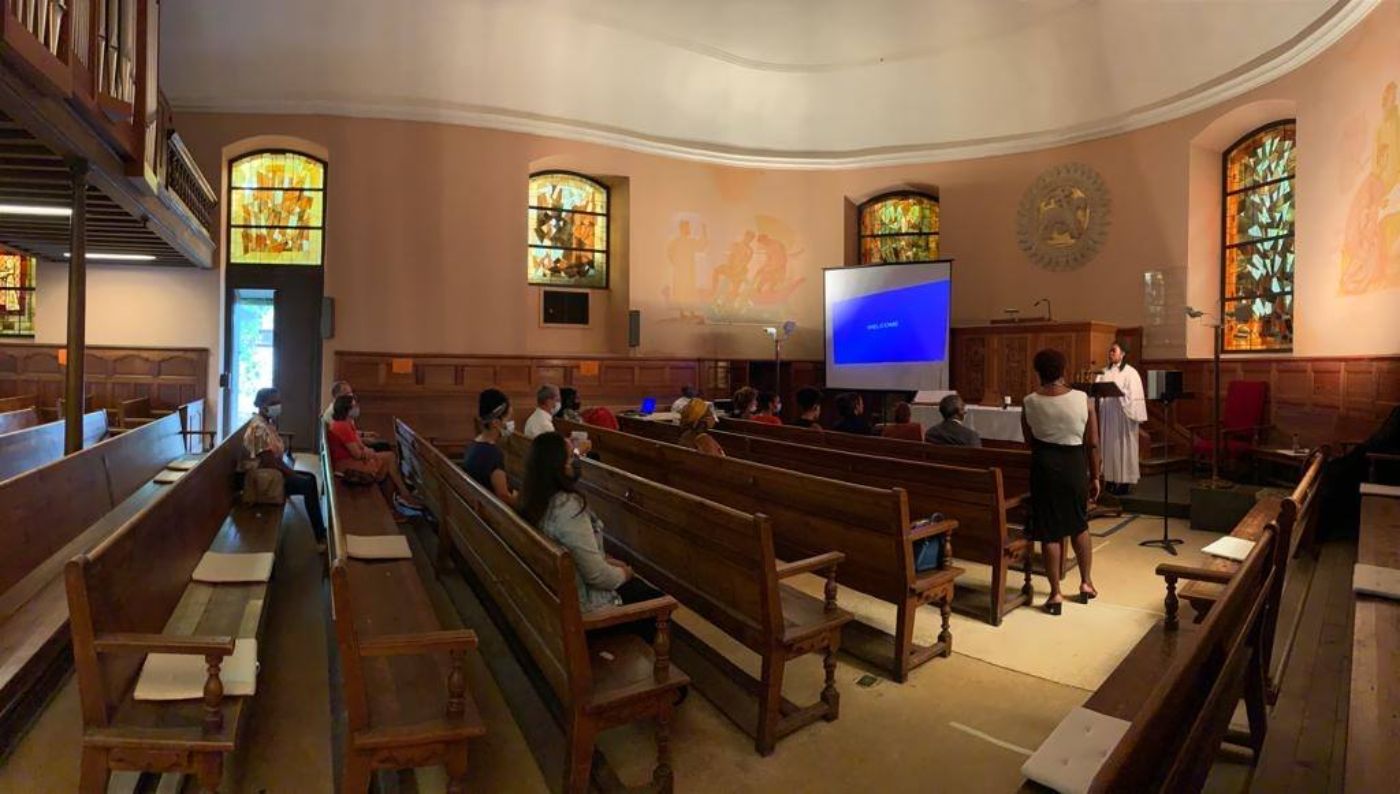 Welcome to our worship
The Fellowship meets twice monthly for worship and celebrates Holy Communion, once a month. Worship services are usually held at Paroisse du Petit-Saconnex, Place du Petit-Saconnex 1, CH-1209 Geneva at  3:00 p.m.:
Sunday, 3 December
Sunday, 17 December
Sunday, 24 December  
Our Bible Study will resume on Wednesday, 6 September, 19h30-20h45 via Zoom. Meeting ID: 711 795 2607 Passcode: 891206.
Series topic is: Christians, be encouraged! - A Study of the letters of Peter and John. The goal is for Christians to know and affirm their faith in Jesus Christ in an ever-changing world. 
From the beginning of the English-speaking Moravian work in Geneva, we have been both an ecumenical and global community. At the end of 2021 we began to establish some relations with students at the Ecumenical Institute at Bossey.During this we had some of the students visiting with us for Sunday worship.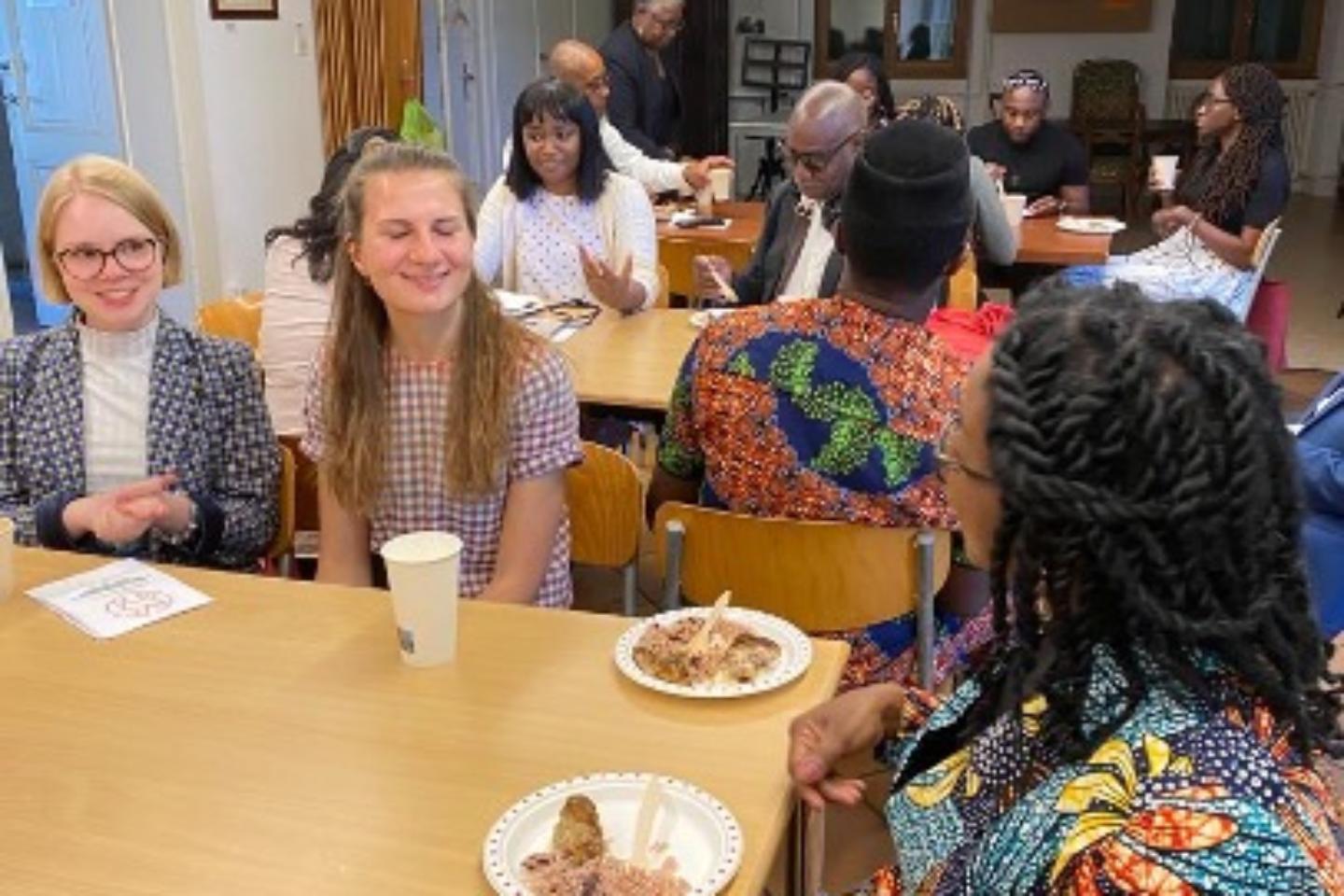 The Moravian Fellowshop in Geneva is a global English-speaking community.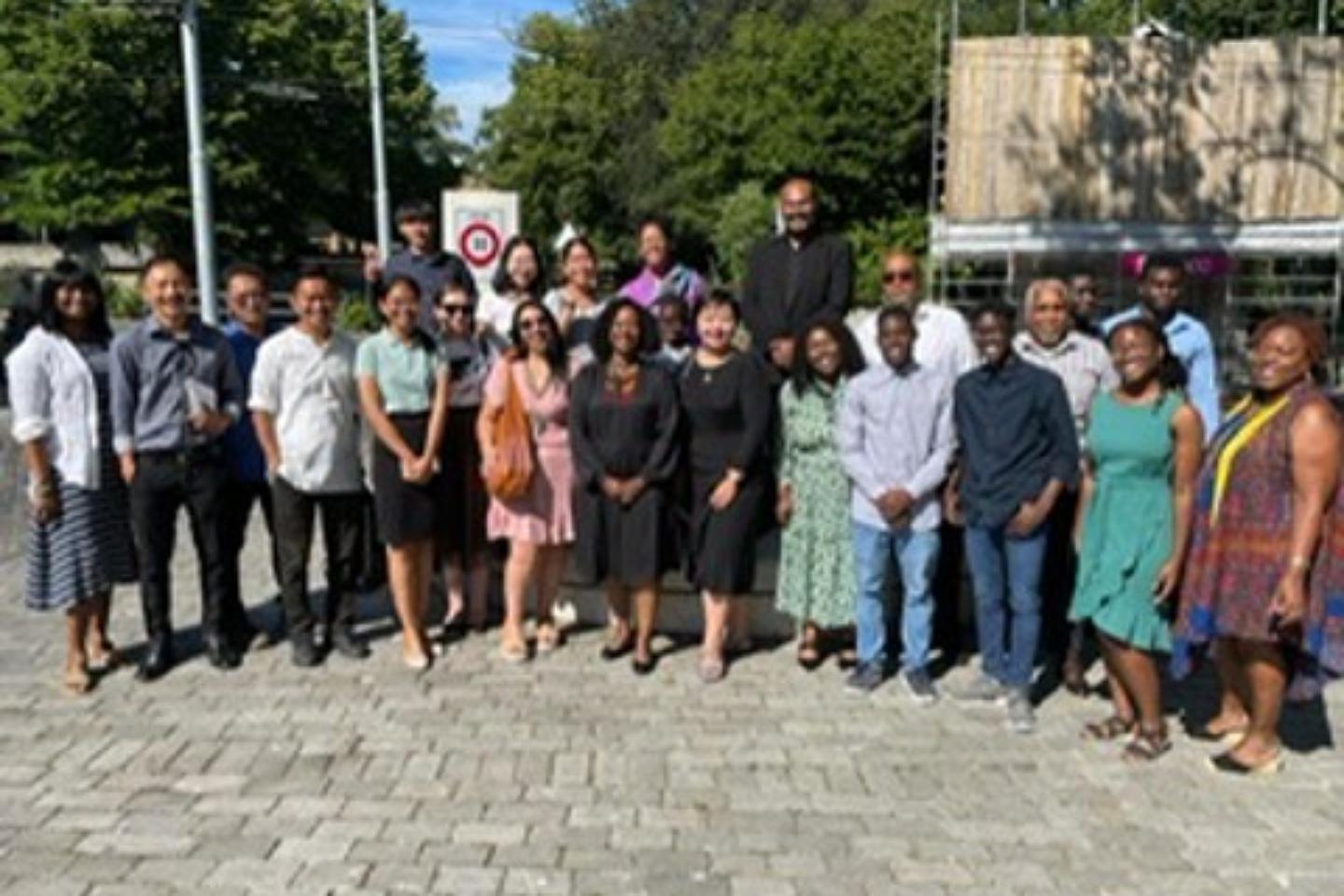 Workship service of the Geneva Moravian Fellowship.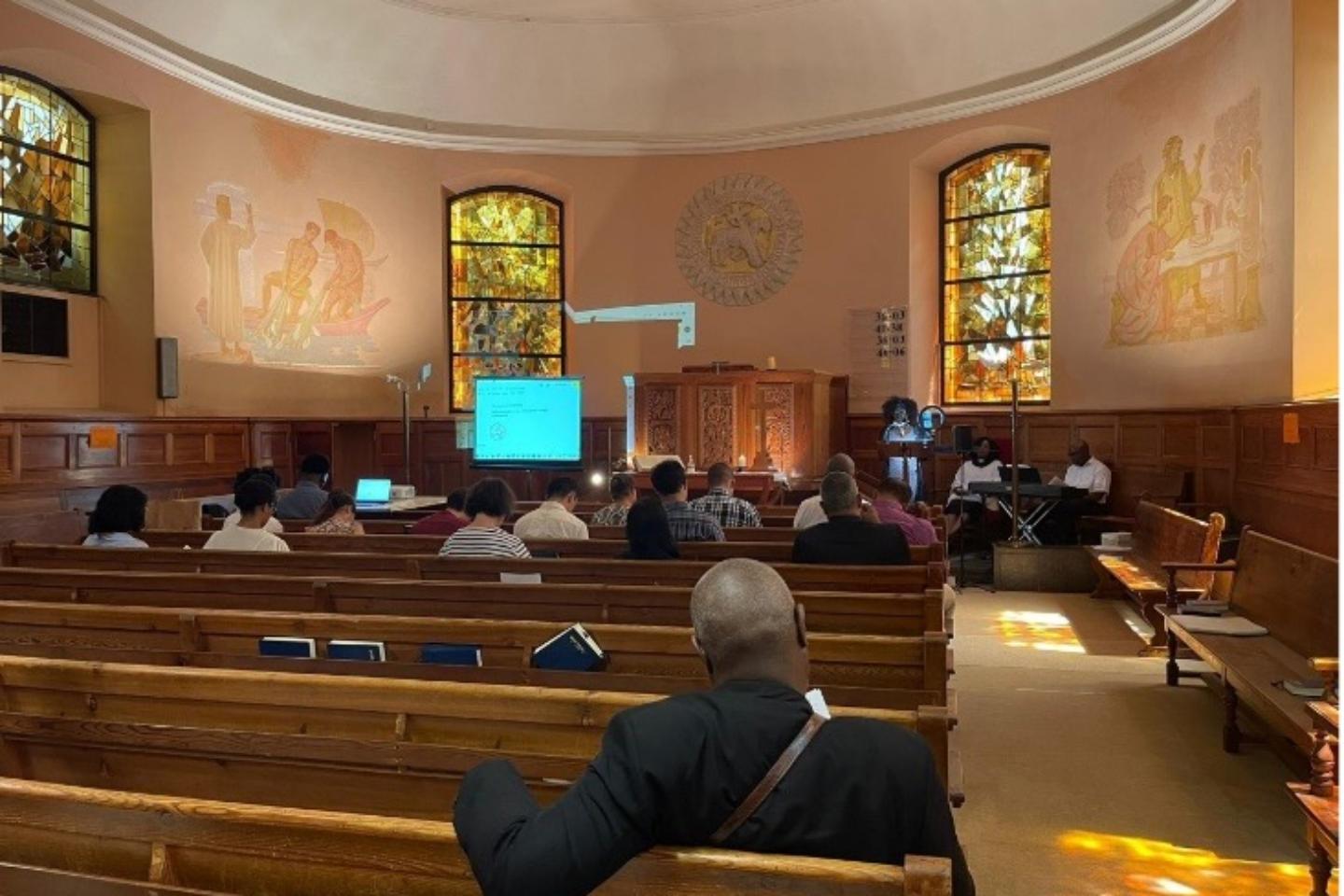 We were celerating the 60th anniversary of independence of Jamaica.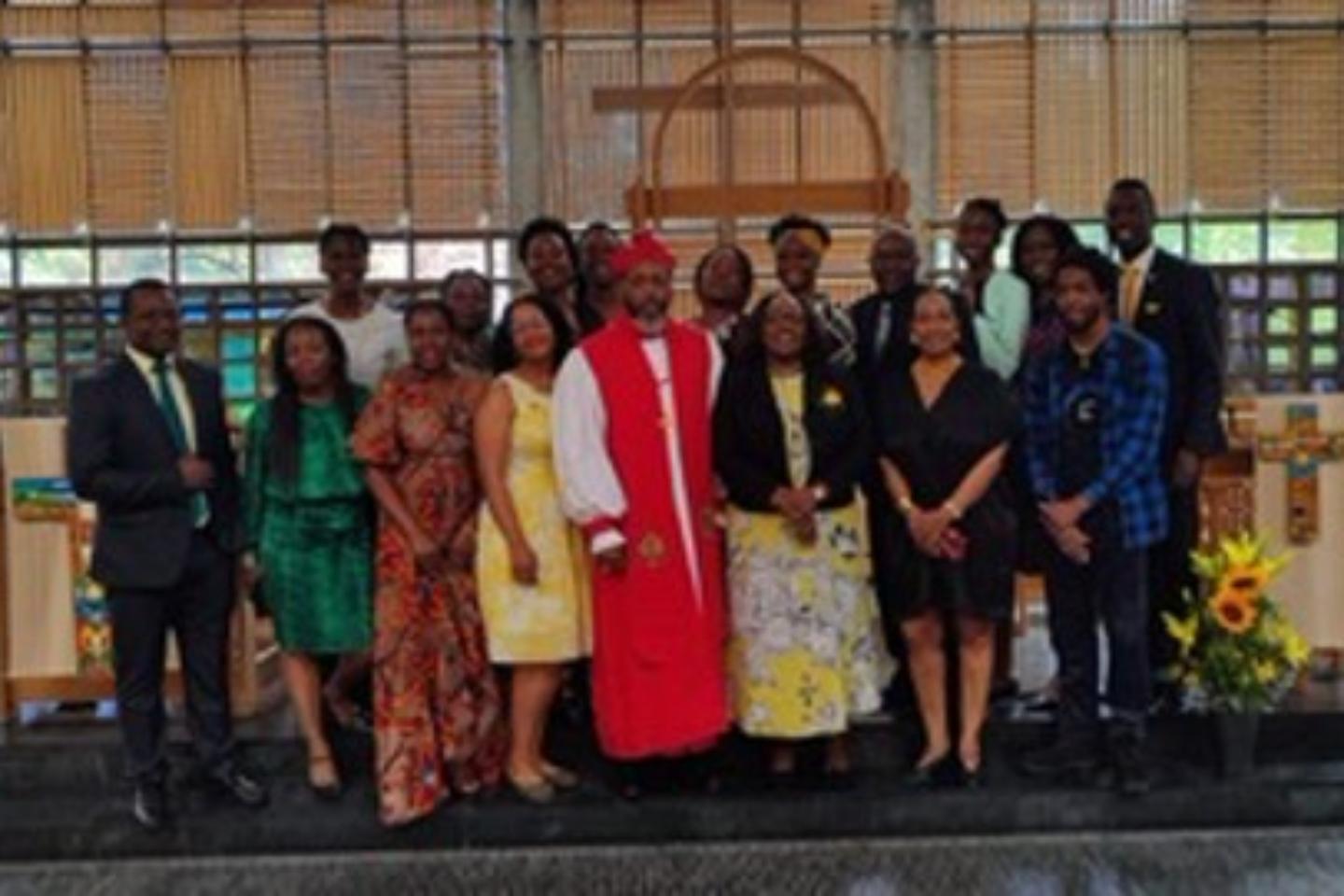 Visit to the Assembly of the World Council of Churches in Karlsruhe, September 2022.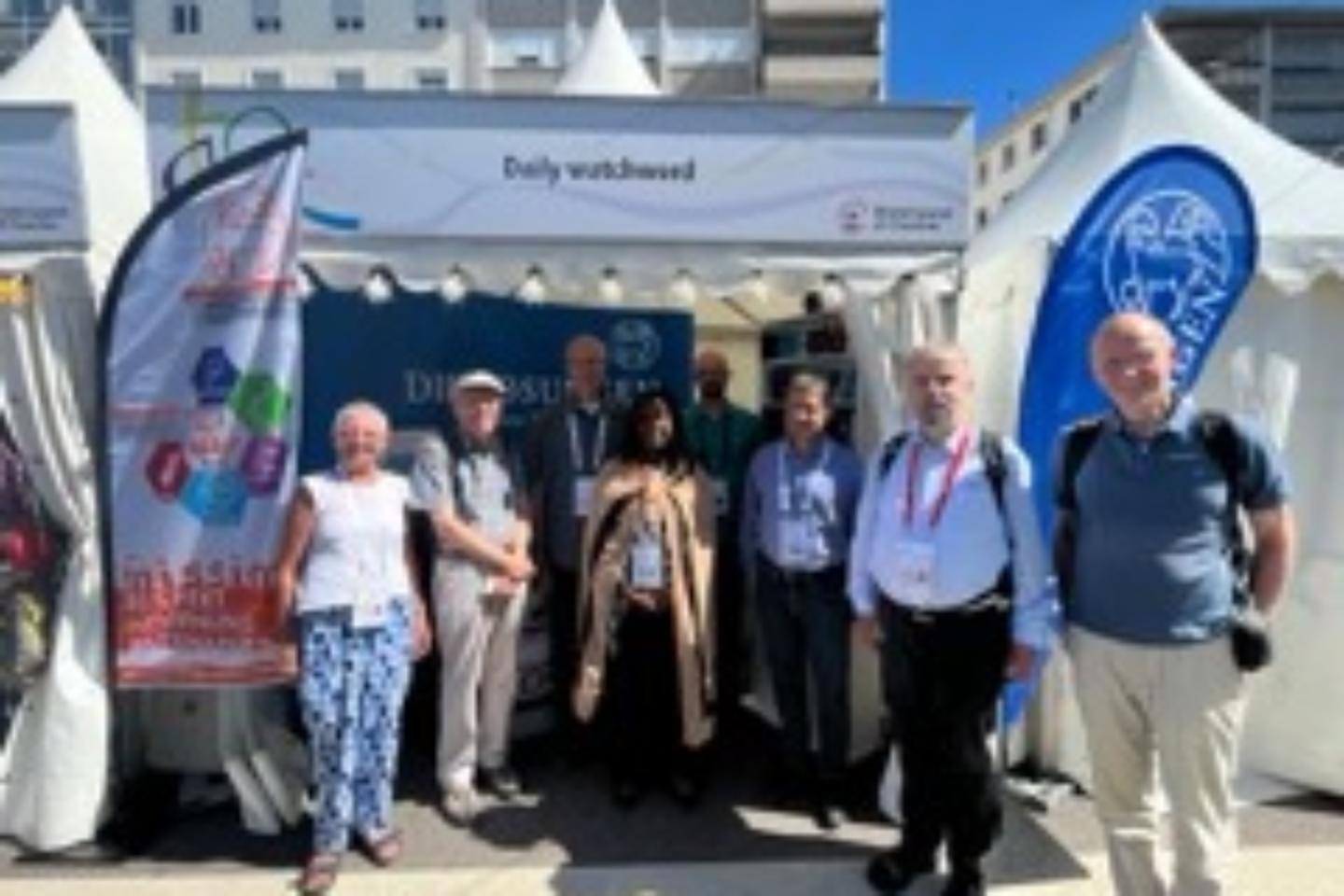 Moravians at the WCC Assembly.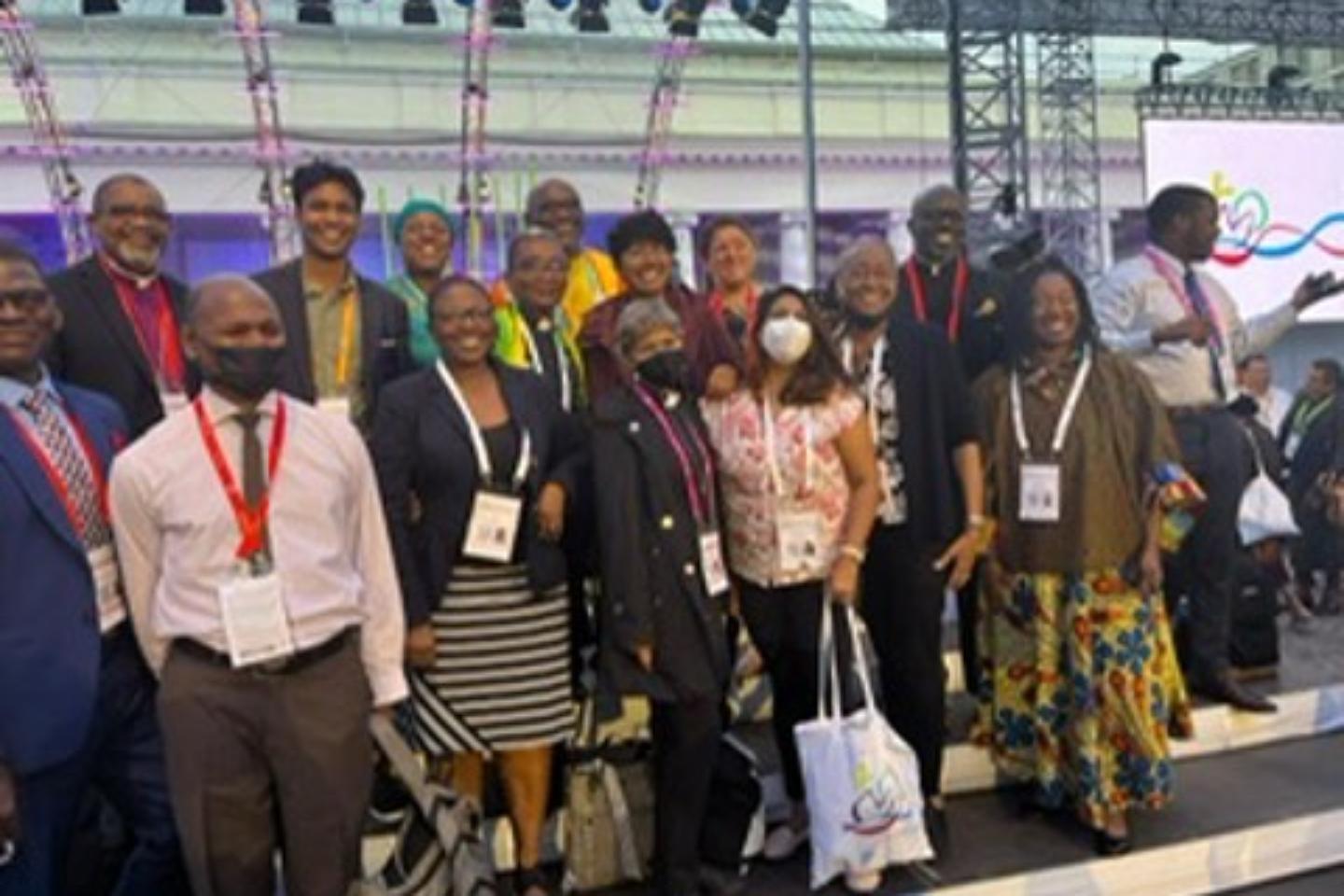 The Geneva Moravian Fellowship celebrated its third birthday in December 2022 with a joyful get-together.