Welcome
Several times a month, there are worship gatherings in different forms on Sundays in the Zinzendorf House, either in the morning or in the evening. The Bible study group meets once a month. In addition, there are other circles that meet in the homes of the members and enable personal conversation and exchange among the participants. There are special offers for children and young people.
Welcome
The Moravian Church Basel cordially invites everyone to upcoming events:
Saturday, 2 December, 5 pm Advent window opening with fire bowl and mulled wine
Sunday, 3 December, 5 pm Hosiannas singing for the 1st Advent
Saturday, 9 December, 2-5 pm "e Nomidaag rund um dr Santiglaus" for children and adults. 
Sunday, 10 December, 10 a.m., church service with lot drawing
Sunday, 16 December, 5 pm, "Sisters' Christmas" with dinner
Sunday, 17 December, 5 pm, celebration at the "Wocher banner" with music for trumpet and organ
Sunday, 24 December, 4.30 pm, Christmas Eve Service
Sunday, 27 December, 5.00 pm "Brothers' Christmas" with dinner
Monday, 1 January New Year's service
If you can´t come to the Zinzendorfhaus, but you would like to celebrate a Moravian service online, you can find current offers here.
Santiglaus Nomidaag am 9. Dezember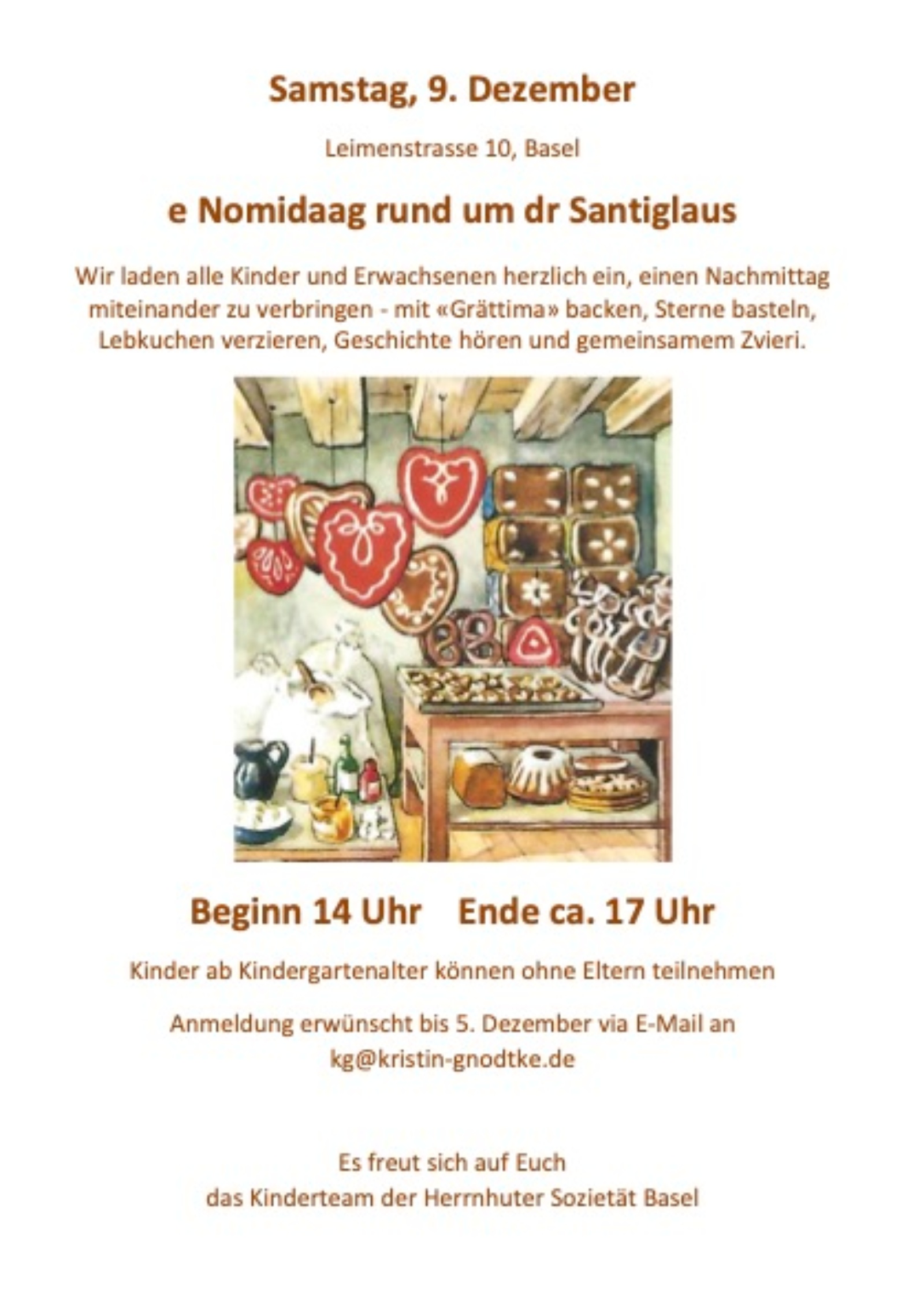 Welcome at the Zinzendorf House
The Zinzendorf House is the centre of the Moravian Church in Basel. Events and church services are held here. The building was erected in 1957, before which the Herrnhuter Sozietät gathered at Basel's Ringgässli. The beautiful rooms, a large hall and two smaller rooms, are also rented out for concerts or other events. The availability of the various rooms can be viewed here. All rooms are barrier-free. There is a lift and a toilet suitable for wheelchairs. If you would like to rent a room, please contact our secretary by e-mail.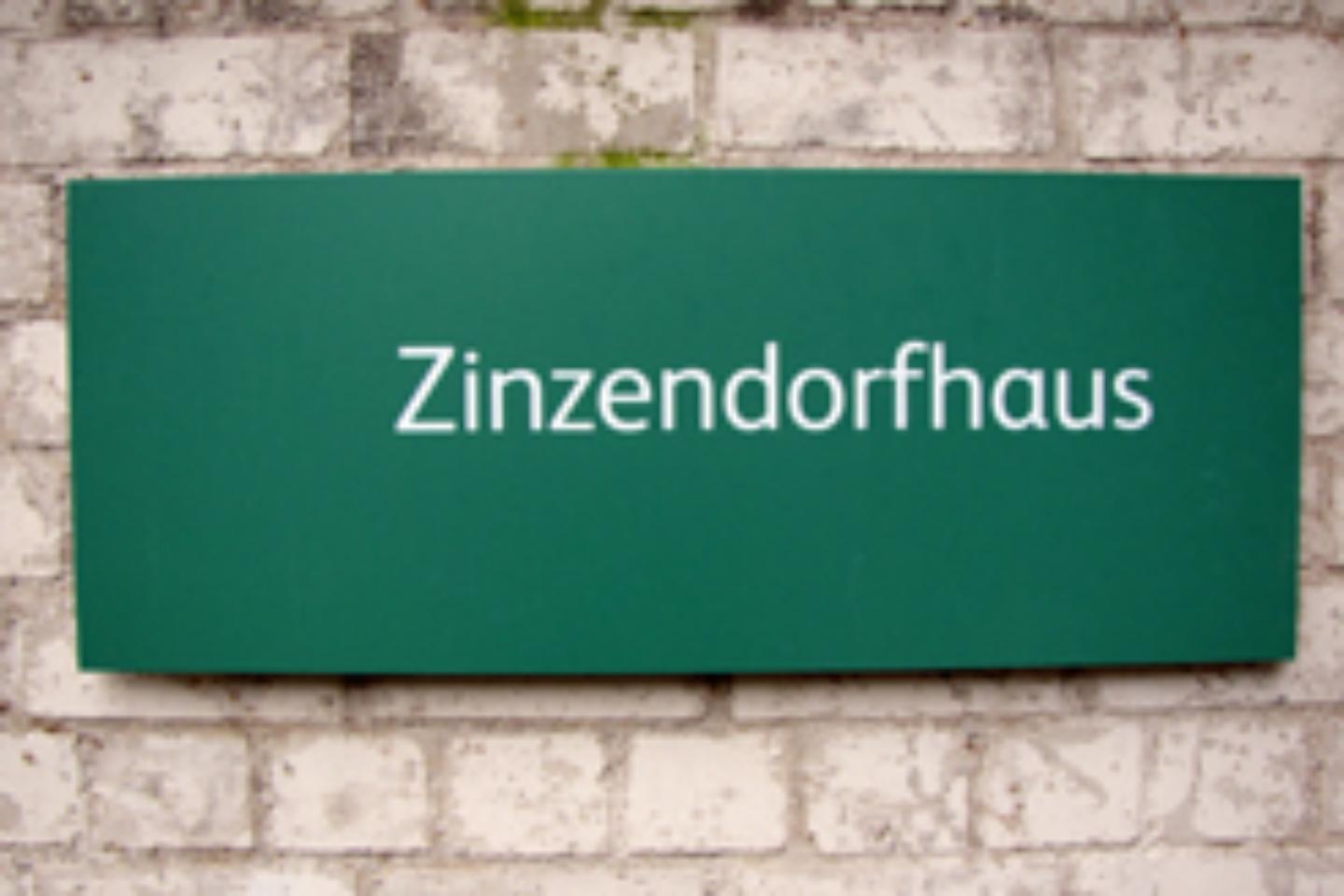 The man who gave his name to the house, Nikolaus Ludwig von Zinzendorf (1700-1760), is one of the most original personalities of the 18th century. In 1722, he took in religious refugees from Moravia, descendants of the old Bohemian-Moravian Brotherhood, on his Berthelsdorf estate in Upper Lusatia. They founded the settlement of Herrnhut.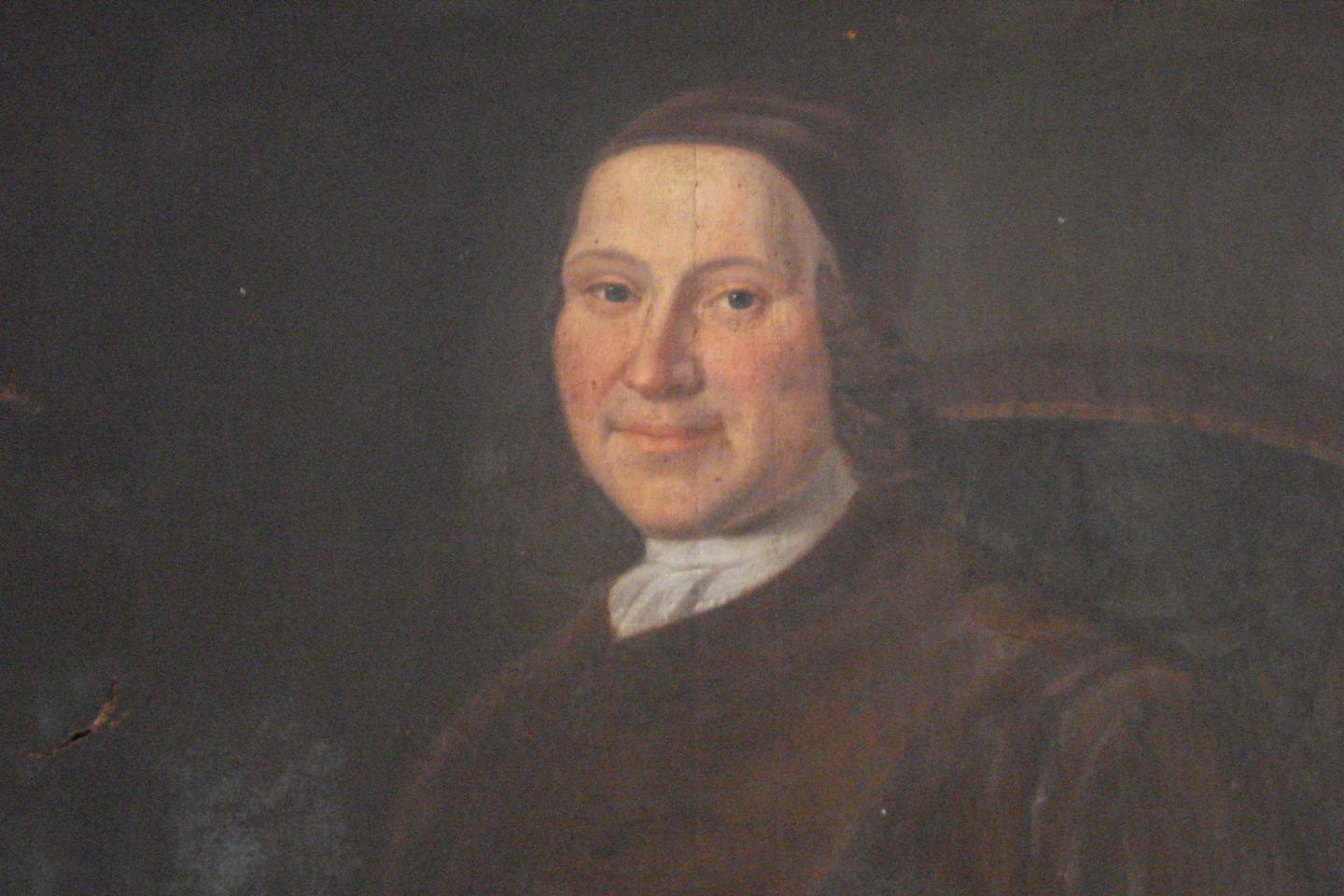 The Zinzendorf House is located at Leimenstrasse 8, in the backyard.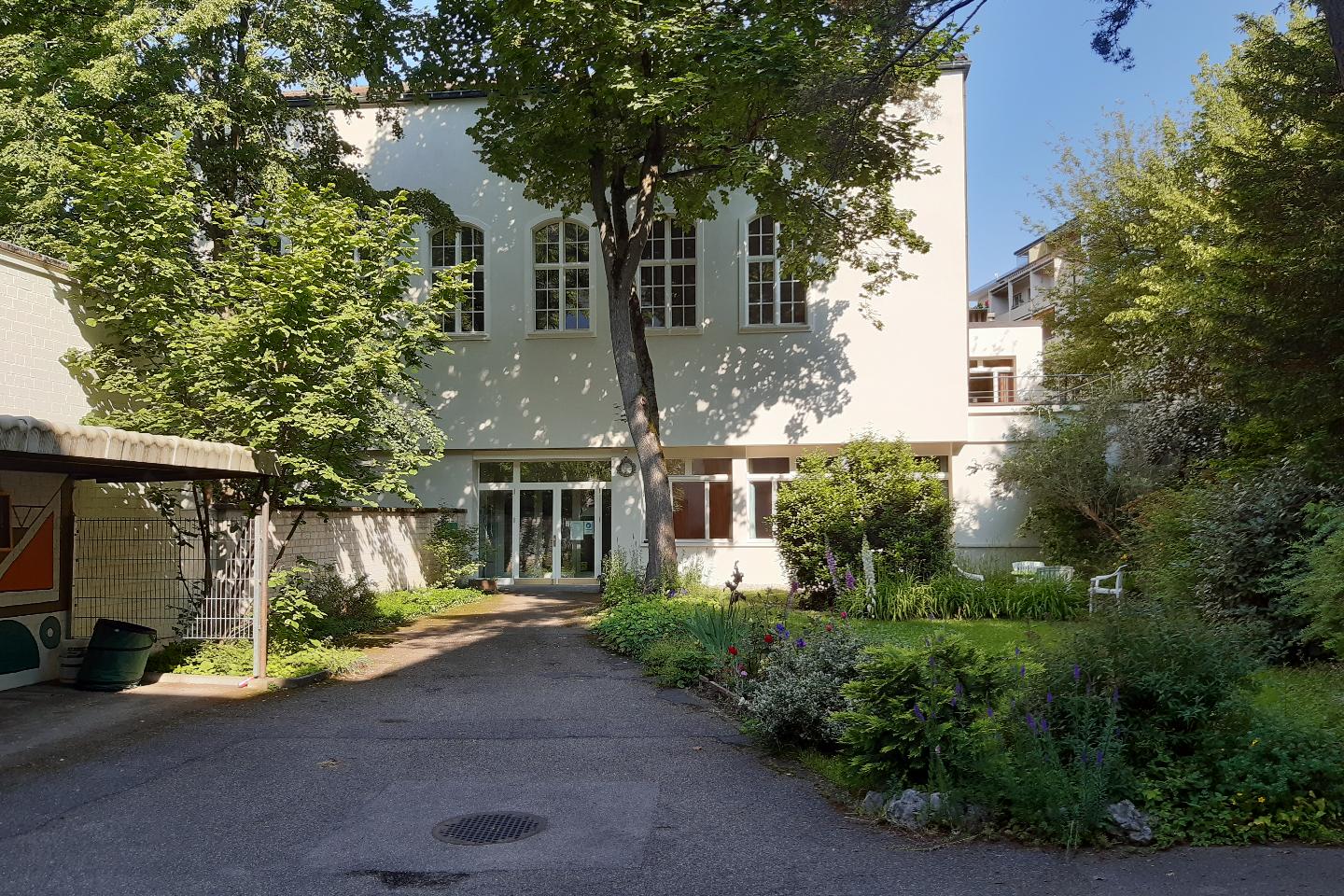 In addition to a gleaming white hall, there is another treasure inside. A Christmas banner by the famous Swiss artist Marquard Wocher (1760-1830). It is only displayed on a few festive days a year.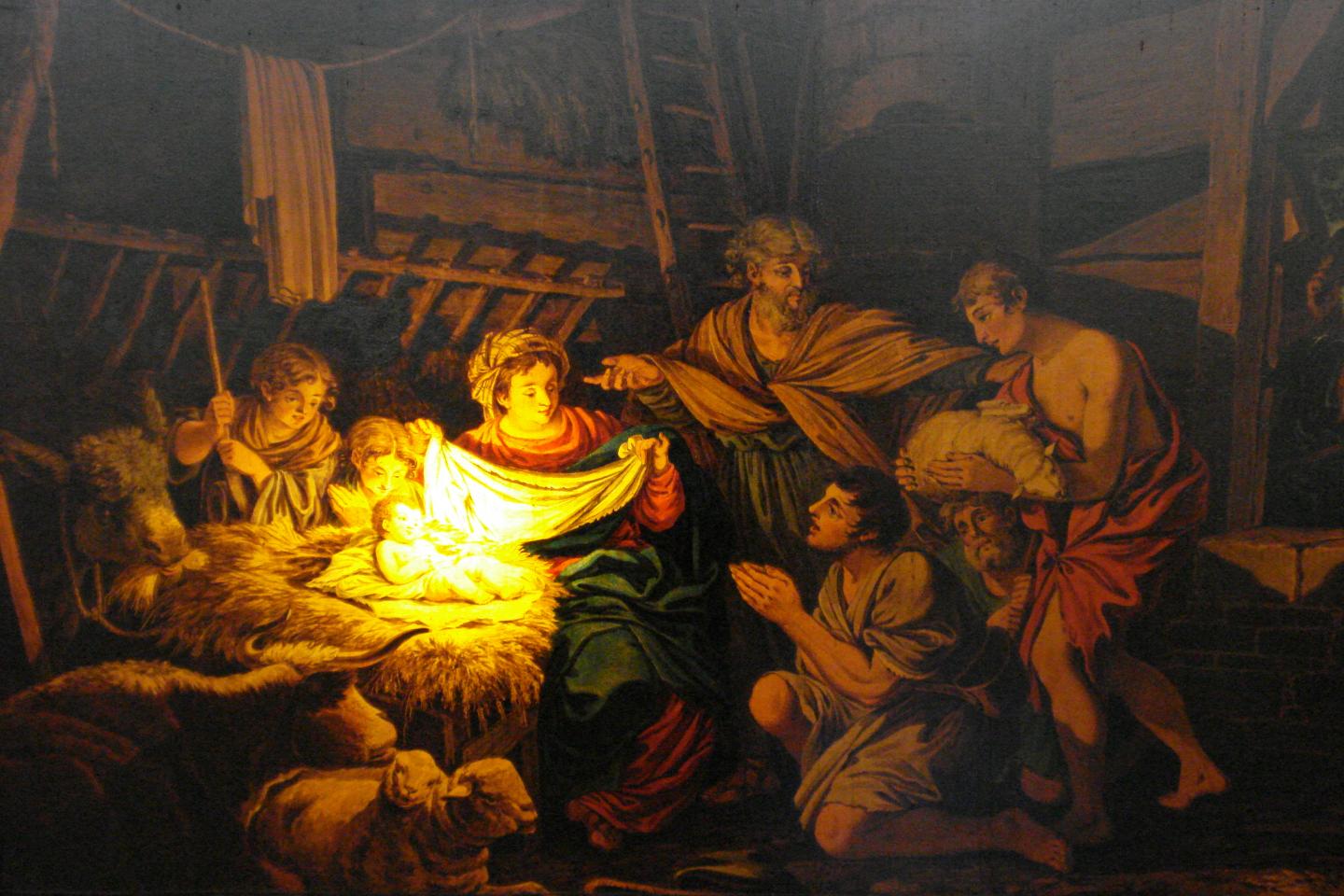 A special tradition of the Herrnhut people are the Christmas candles which are presented to the visitors of the service on Christmas Eve.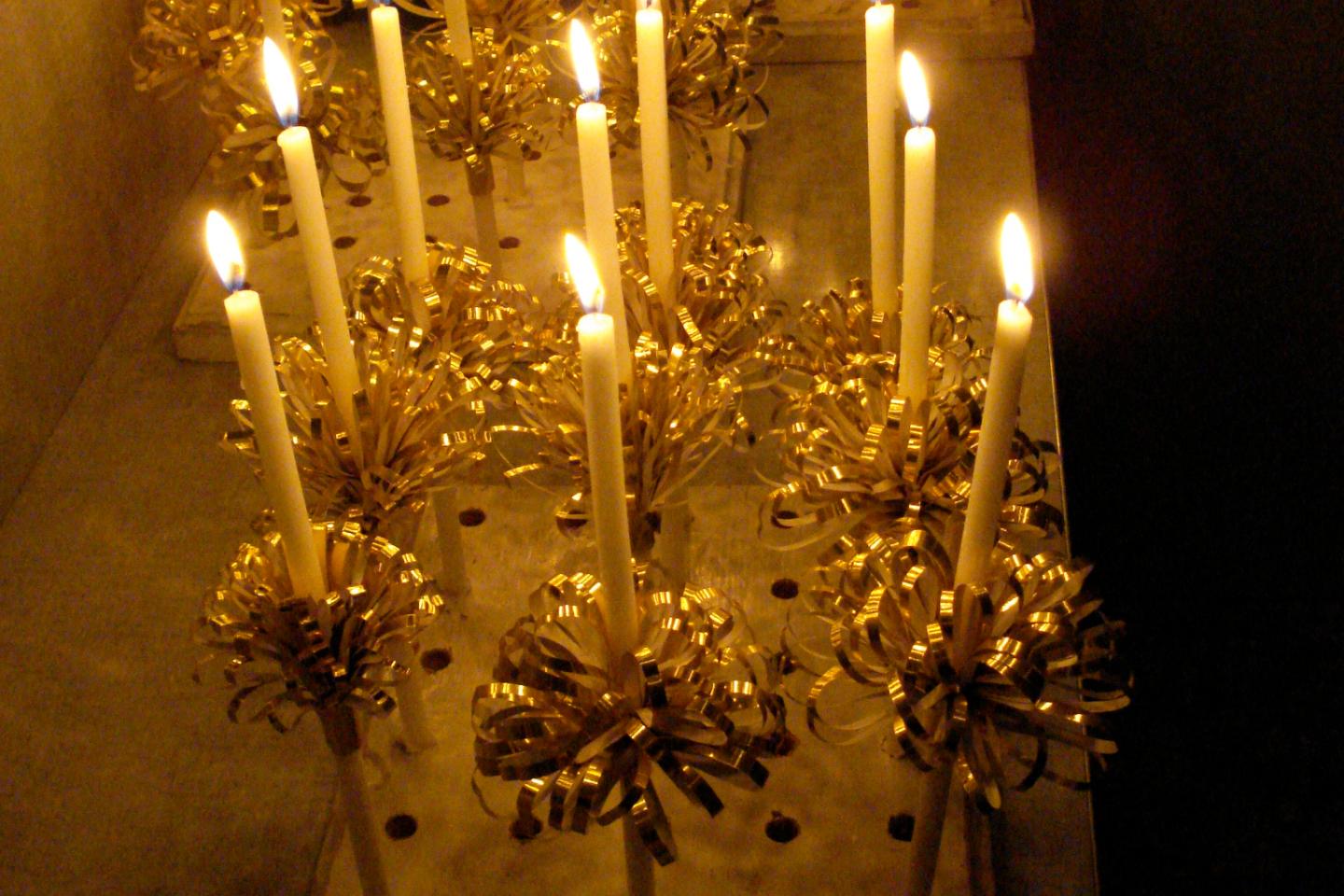 Nikolaus Ludwig Graf von Zinzendorf, the formative personality of the Moravian Church in its early years, first visited Basel in 1740. His visit to the city left such a deep impression that a society, a circle of friends of the Herrnhut movement within the Reformed Church, was founded. It gave important impulses to church life in Basel, especially during the 19th and 20th centuries. For 150 years, the home of this "Brüdersozietät" was on Basel's Ringgässli. In 1957 it was able to move to the newly built Zinzendorfhaus at Leimenstrasse 10.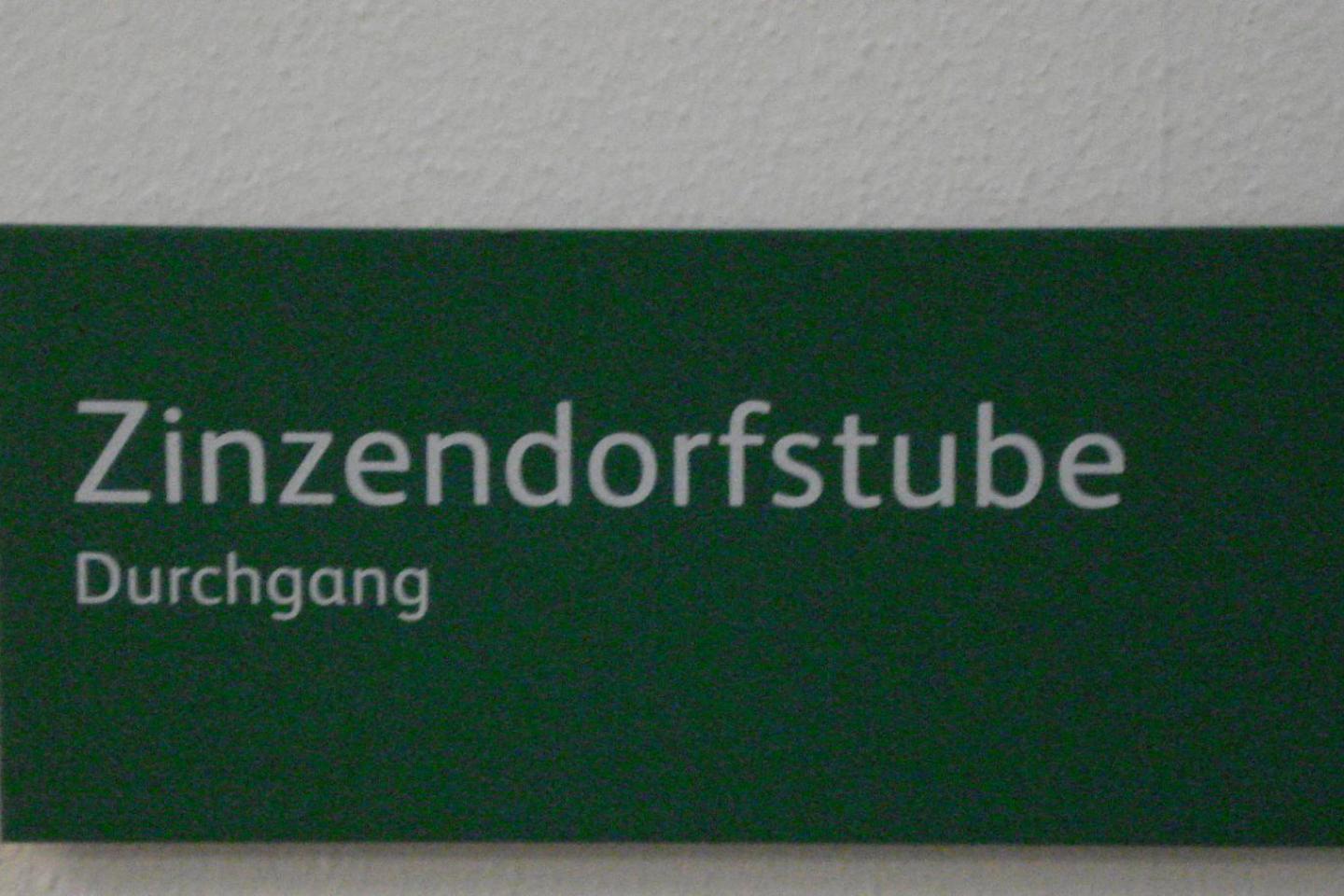 The large hall of the Zinzendorf House is kept in a plain white. "The true ornament of a church is the congregation", said N.L. von Zinzendorf.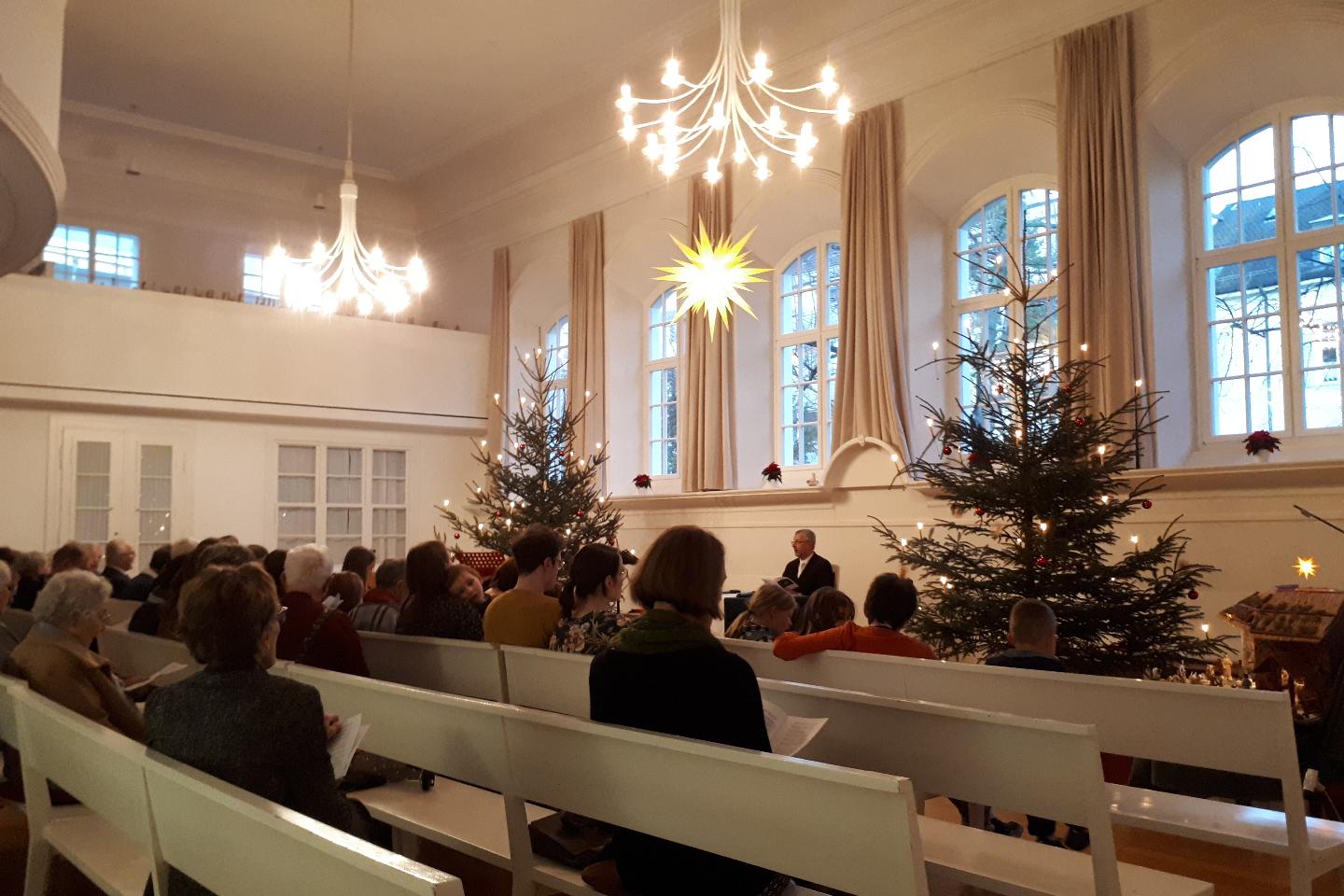 The Moravians in Basel meets regularly. About twice a month on Sunday mornings at 10 am for a service with lots of music, singing and preaching. Parallel to this, there is almost always a children's service. Afterwards, everyone is invited to an extensive church coffee, which provides an opportunity for exchange.
Once a month there is also a meeting on late Sunday afternoon.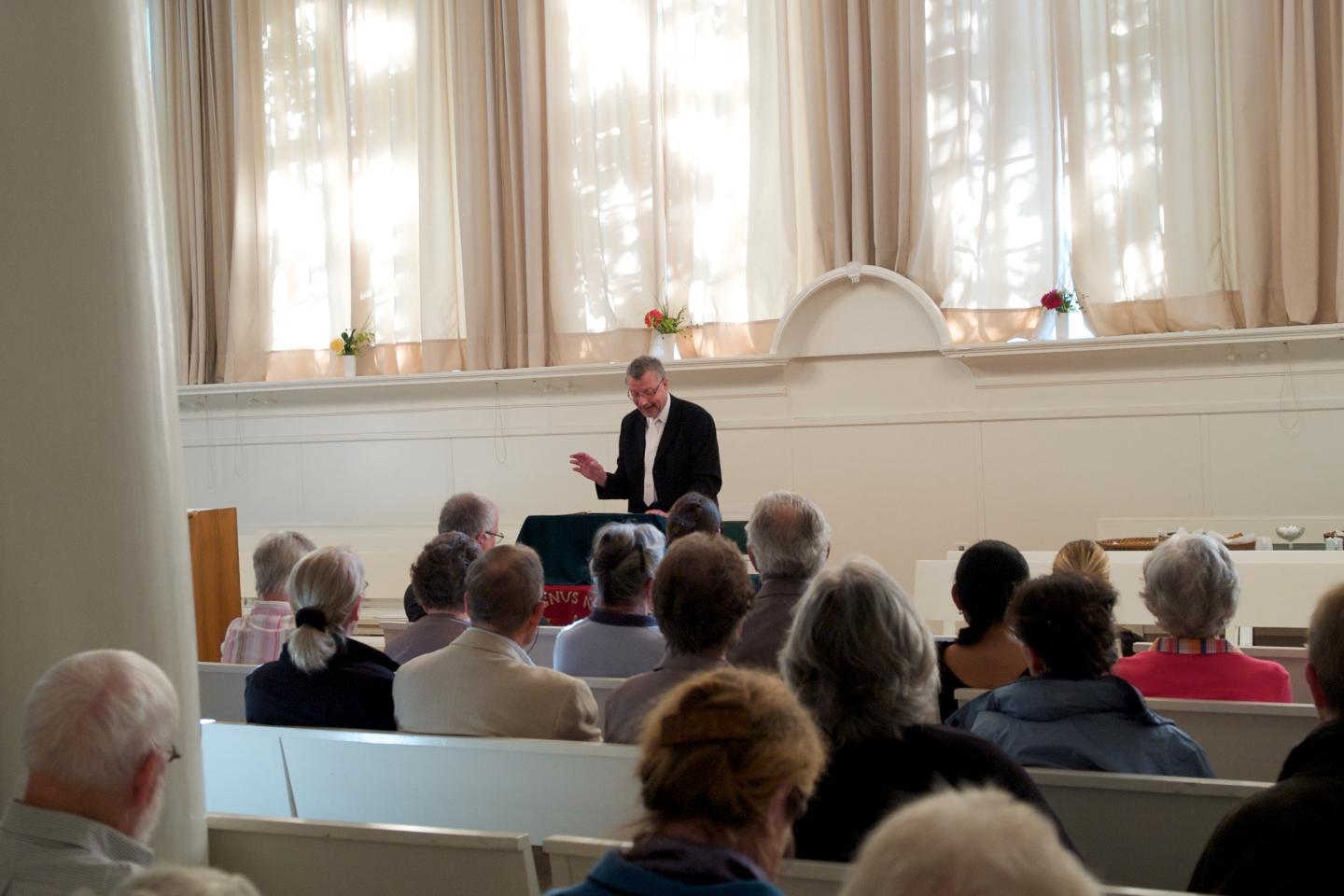 Contact
Rev. Frieder Vollprecht
Leimenstr. 10
CH-4051 Basel
Tel. 061 272  74 12