Moravian Society Berne
The Moravian Society in Berne can trace its beginnings back to the year 1739. It has thus existed for more than 275 years as an evangelical community within the Bernese Reformed Church.  Today it has about 40 members in the city and region of Berne. Its circle of friends is made up of people from a wide variety of backgrounds. Despite its relative smallness, the Society Berne plays a not insignificant role in the church and social life of the city, especially through its connection with the association "House of Religions - Dialogue of Cultures". In 2000, the Moravian pastor Hartmut Haas and his wife Friederike Kronbach-Haas were called to Berne by the church leadership to build up a new work there alongside the Society for the integration of people newly arrived in the city from all over the world. This was combined with the initiative to build a House of Religions, which was inaugurated at Europaplatz 1 in December 2014. Since then, the Moravian Society Berne, together with a congregation of the Ethiopian Orthodox Tewahedo Church, has found its home in the church room belonging to the House of Religions and organizes its worship meetings and other events there. She is also involved in ecumenical and interreligious dialogue.
Welcome
Breathe Up at Noon starts again on Wednesday 17 August, 12:45-13:15.
The Ecumenical Bible Reading will continue on 7 September.
The dialogue area in the House of Religions and the Vanakam restaurant will be closed from 10 July to 14 August.
Services in the Moravian tradition
Sunday, 14 August, 5 p.m. (F. Vollprecht) with Holy Communion in commemoration of the renewal of the Moravian Unity on 13 August 1727.
Sunday, 28 August, 5 p.m. (Marianne Bertschi)
Also
Wednesday, 29 June, 7.30 p.m., social evening together with the association "Church in the House of Religions" on the topic: The Jura conflict - An open wound in Swiss history (Christian Moser). 
Sunday, 21 August, 5 p.m., ecumenical peace celebration for the International Day of Remembrance of the Slave Trade and its Abolition (23 August) and against human trafficking today.
Unsere Heimat - das Haus der Religionen
Im Haus der Religionen am Europaplatz in Bern hat auch die Herrnhuter Sozietät ihre Heimat.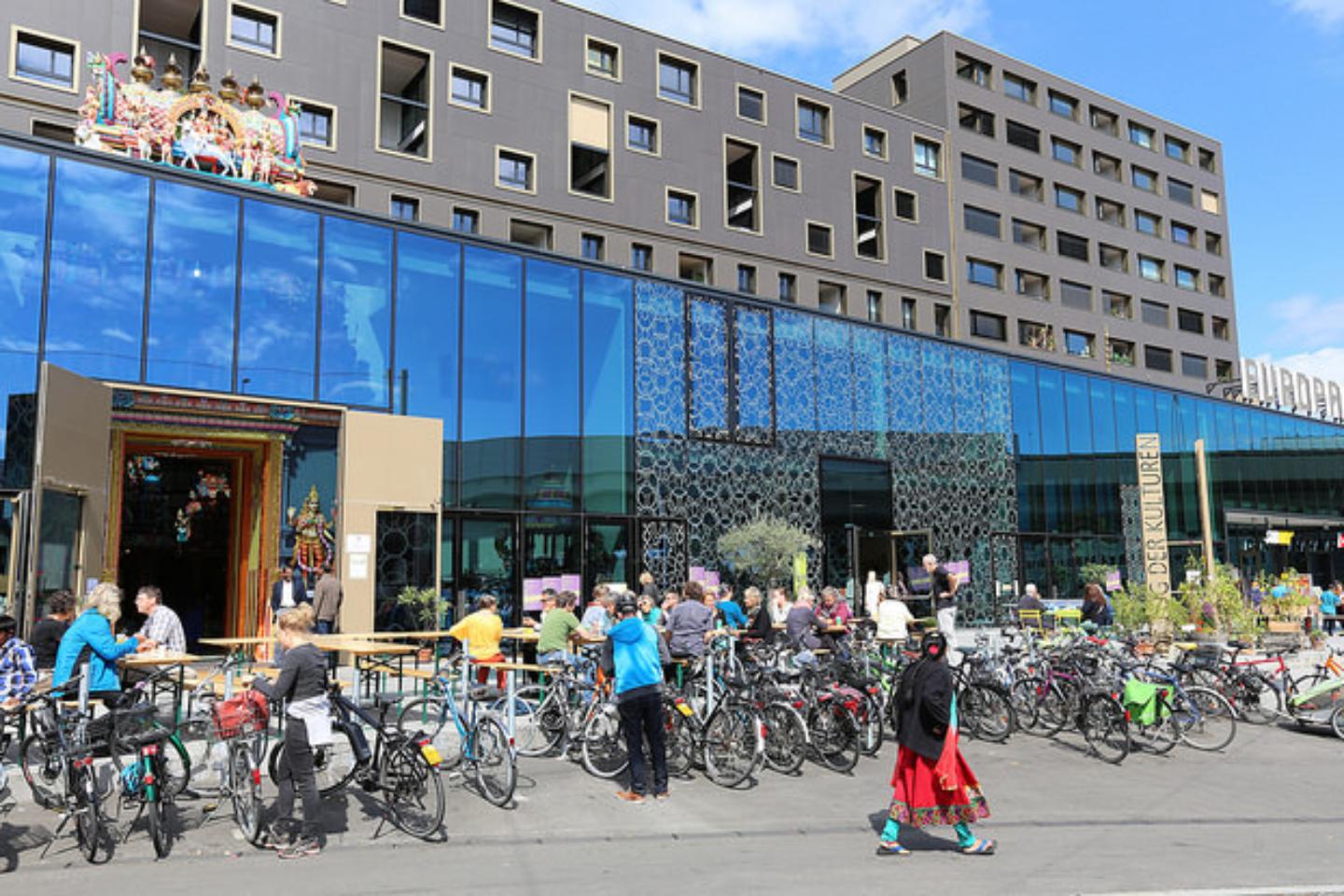 Einmal pro Monat trifft sich die Sozietät zu einem Gottesdienst in Herrnhuter Tradition.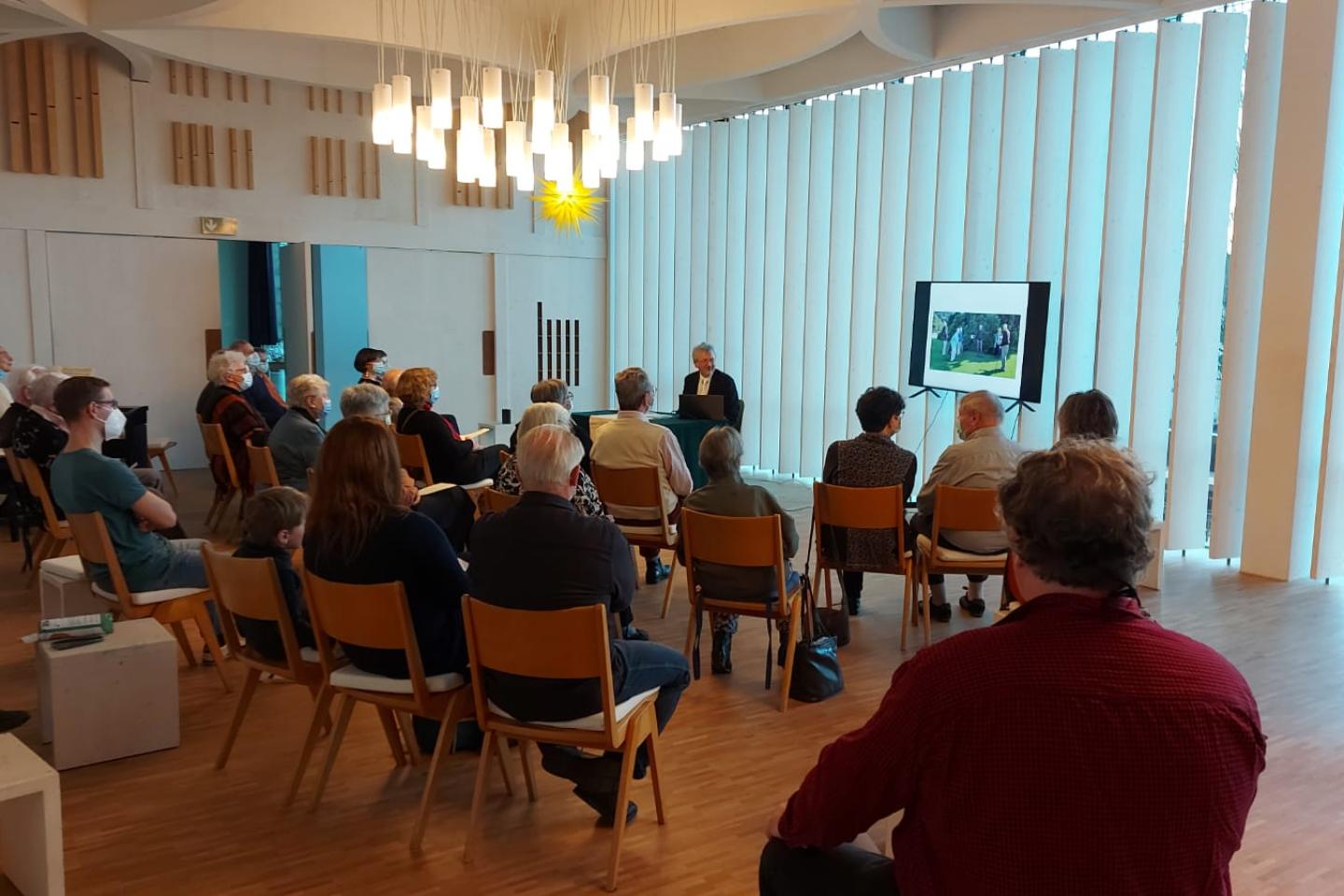 Der Kirchenraum im Haus der Religionen wird nicht nur von den Herrnhutern, sondern auch von der äthiopischen Gemeinde genutzt, deshalb findet sich auch eine farbenfrohe Ikonostase in ihm. Wer gern mehr darüber erfahren möchte, kann hier eine Broschüre herunterladen.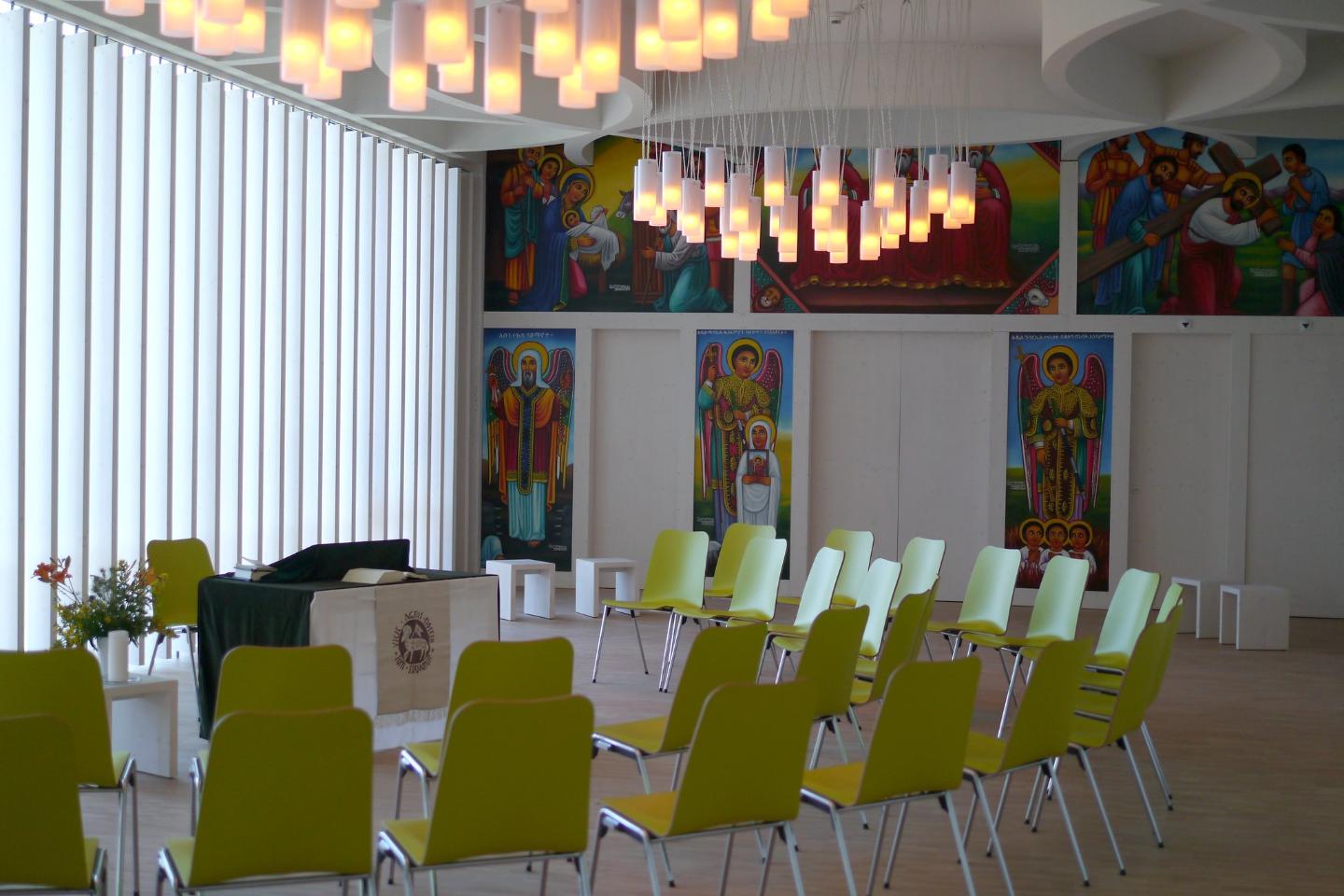 Die Ikonostase im Kirchenraum. Foto: Hartmut Haas.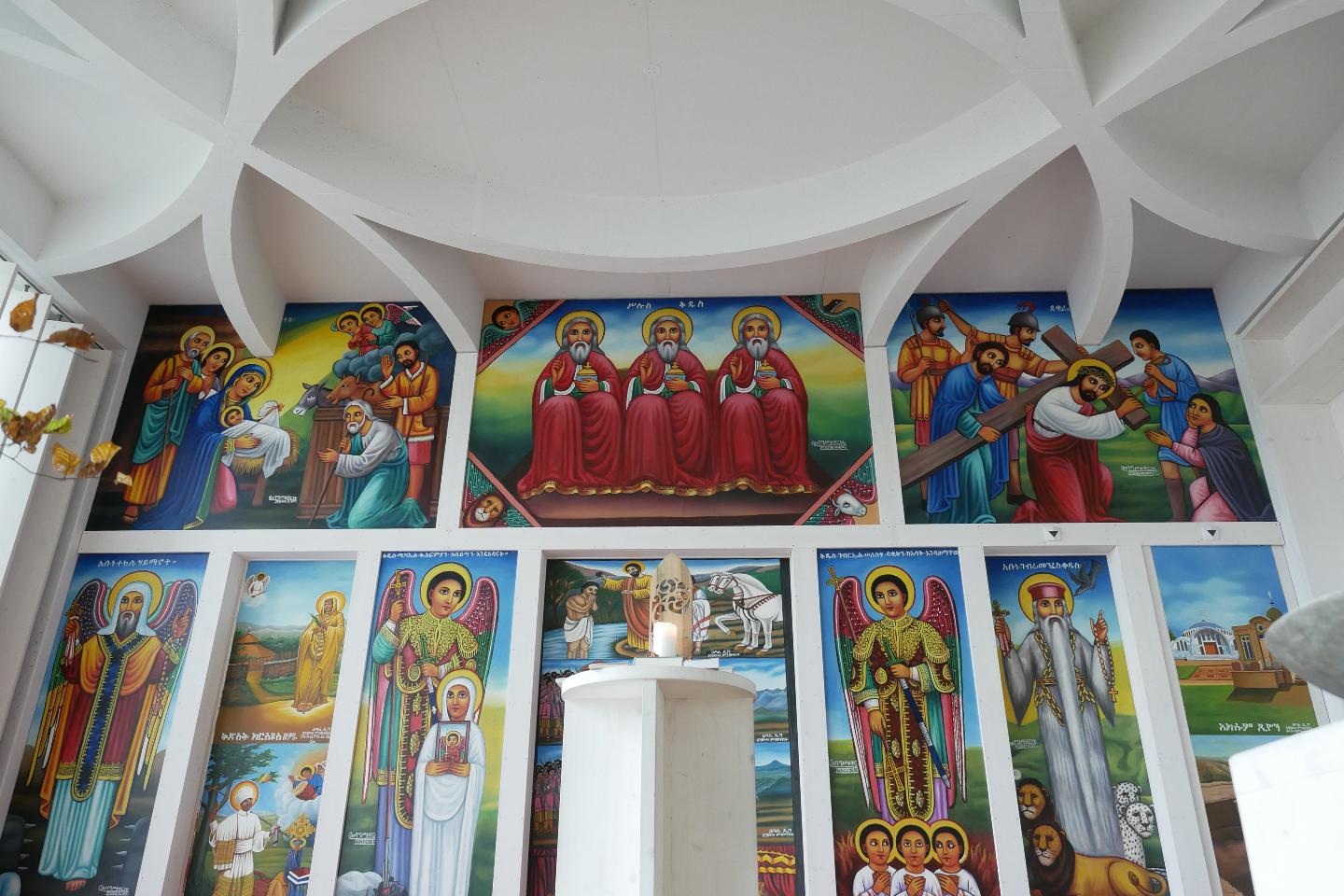 Die Geburt Jesu, dargestellt im Kirchenraum. Foto: Harmut Haas.